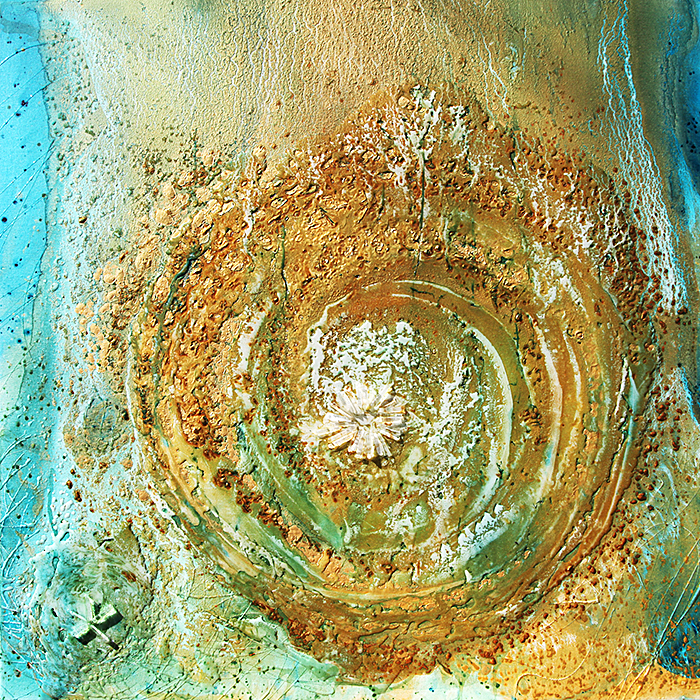 14 Jun

Laura McClanahan :: Natural Elements

Laura has a M.F.A. from the Maryland Institute College of Art, Baltimore, MD. Her abstract paintings explore the metaphorical impressions of water and the element's power to influence our lives. She likes to use resin as a shrinking device around quartz crystals and/or metallic gold paints.

In her "Confluence" collection, Laura explores the integration of mark making and poured paint. The marks, as spirals and circles mean her exploration into the invisible energy in the universe.

Organic forms and molecular shapes float across her canvases reminding us of the rhythms and changes that influence the mysteries of the meandering stream of life.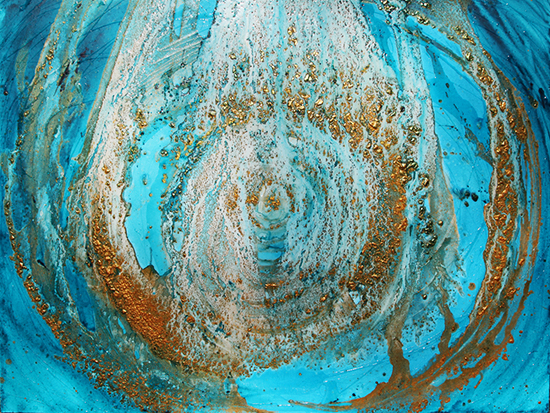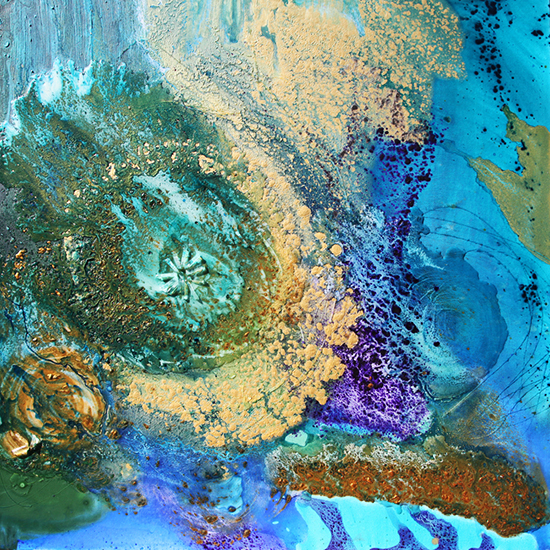 She adds gold paint, quartz and ink to her artwork in order to unblock our energy. The gold is symbolically conductive, precious and luminous. The glow of gold brings the feeling of enrichment and abundance.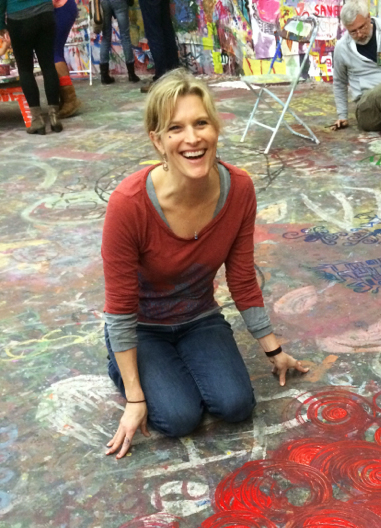 [blockquote text="Flow patterns of water demonstrate the idea of our present state of mind and if we are in the flow or not. How our life can be a series of synchronistic events allowing for smooth transitions in times of stress. Our ability to manage stress, creatively problem solve and return back to balance combined with increasing our imagination and awareness of cosmic energy will help the collective consciousness evolve ~ Laura" show_quote_icon="yes"]
[latest_post type="boxes" number_of_colums="3″ number_of_rows="1″ text_from_edge="no" order_by="title" order="ASC" display_category="0″ display_time="0″ display_comments="0″ display_like="0″ display_share="0″ text_length="0″ category="canvas paintings, pastel, watercolor"]